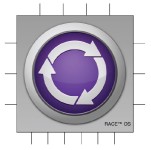 RaceTrack™
is a replacement system for the Daifuku MCP Vehicle Controller and the PRI AeroTrak Vehicle Controller. Throughput improvements of up to 46% have been realized and we believe even more is possible. This is accomplished by the following features that these much older systems did not do, or did very poorly such as, Optimized vehicle selection algorithms, vehicle reassignment, route selection improvements, other efficiency gains. Other vastly improved features include a complete statistical package focused on evaluating and improving throughput. With simple modifications RaceTrack can also be utilized to control any vendor's AMHS equipment.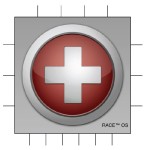 With the Romaric Emulation System for Quality (
RES-Q™
), you can ensure that your fab software is well tested in a risk- free environment. Experienced fab managers understand the tremendous risks associated with installing untested software, patches or updates into production. Now there is a solution which can ensure your best chance for success. Whether your needs are related to transport and storage devices or process and metrology tools, RES-Q can help.