Instec TS102GXY Thermoelectric Stage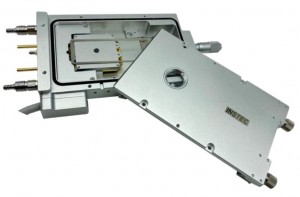 Overview
The TS102GXY and TS102VXY Thermo-electric (Peltier) based stages are specifically designed for inverted optical microscopes and are particularly ideal for applications such as Cell culture and biology. They feature a large and gas-tight/vacuum-tight sample chamber, a wide adjustable viewing window, and customizable base plate.

Key Features:
Gas or Vacuum-Tight Chamber
Allows for gas purging for defrosting and prevents condensation and oxidation. Also allows for a controlled atmosphere around sample. Features quick connect and release gas ports (gas-tight model, TS102GXY).
Vacuum-tight model (TS102VXY) can be both gas purged and evacuated to low pressures to protect sensitive samples from moisture and oxygen, as well as to study vacuum processes such as freeze drying.

Reach Below Ambient without LN2
-30°C with standard C100W, or -40°C with C500W Chiller

Accuracy and Stability
A pt100 platinum RTD sensor is embedded into the sample heating and cooling block to guarantee high temperature accuracy and stability. The RTD sensor is calibrated to measure the temperature of the surface of the sample heating block – giving the closest and most accurate reading of sample possible. Additional sensor option and alternative sensor, such as a thermistor, option is also available.

Technical Data